What are push notifications?
These are messages that pop up on the user's device. Usually, the user agrees to receive push notifications during the first visit on your website (opt-in). What's important is the fact that they can be sent not only when the app or website is running on user's device but also pushed from your server to the user whenever you want to.

Push notifications at a glance
the boom for push traffic was definitely 2018 but it continues during 2019 and supposedly will in 2020
there are some rumors about special chrome restrictions for push traffic so it's better to start using it as soon as possible
always upload images that are the proper size
do not create long titles and descriptions – these may be cut off when displayed by different browsers
your push title as well as description must grab the user's attention
you can try to upload an image with a text on it
mobile pushes are often clicked by users accidentally while using their phones
PropellerAds
If you haven't signed up yet, you can do it here. PropellerAds have already been one of the biggest popunder traffic source when they started to generate push traffic too. It's a good choice for beginners as you can choose between CPC and CPM pricing model, for example starting with CPC such low as $0.015.
When logged in, to create your campaign click Create campaign button on the top and then choose push notifications format.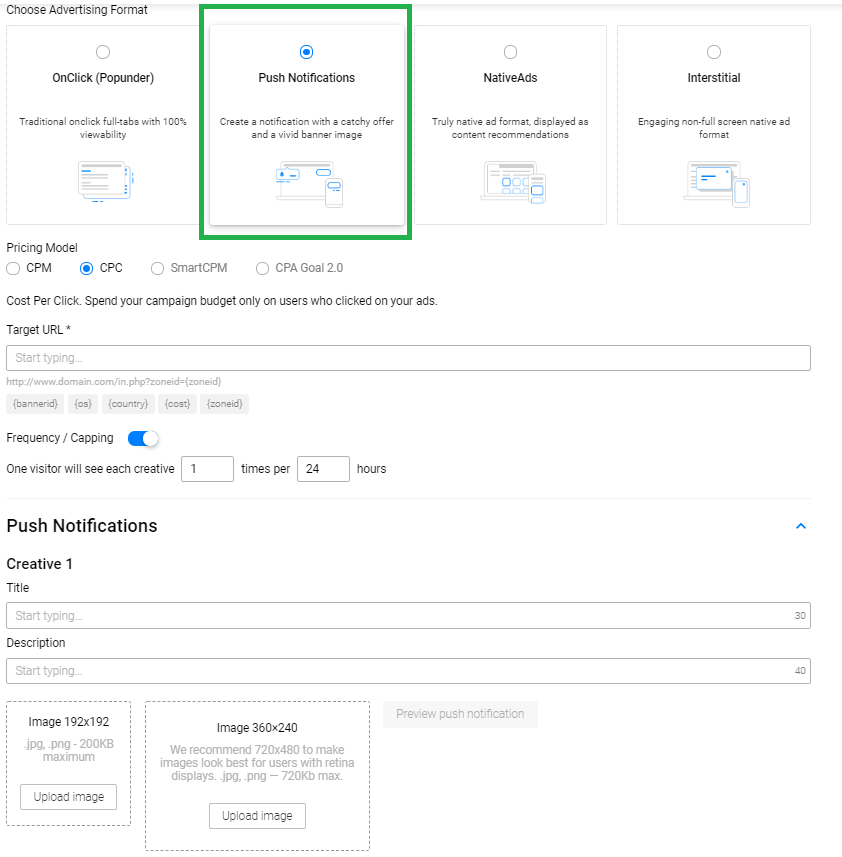 You have to create really little to run your campaign:
Target URL
Title
Description
Image 192x192
Image 360x240
Starting with CPC pricing model is a safe option to find some converting verticals as you pay only when someone actually clicks your link but if your ad is getting a great CTR, you can try to switch to CPM as it could lower the actual CPC.
Pay attention to PropellerAds' targeting options as it can ease your optimization process a lot.
You can find a lot of useful info regarding push traffic on their blog. They also host some free webinars about it such as How to Optimize with Target CPA for Push Notifications (July, 17th).
DATSPUSH
It's a Russian push notifications advertising network by affiliate network Leadbit. But they generate traffic all around the world with quite decent min bids such as: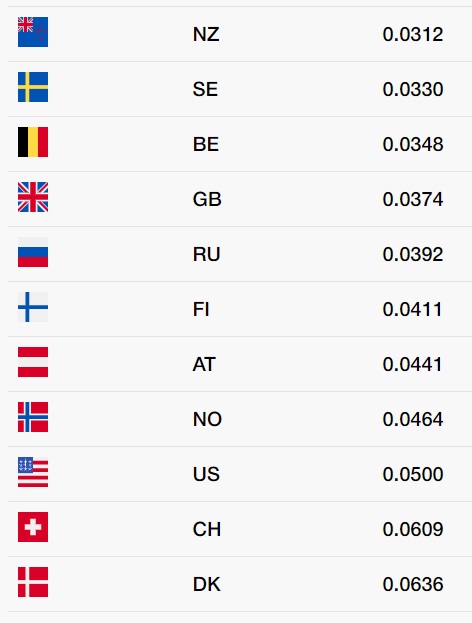 or: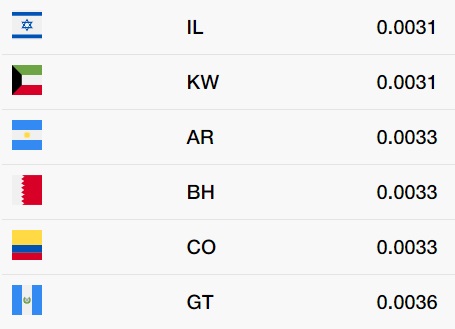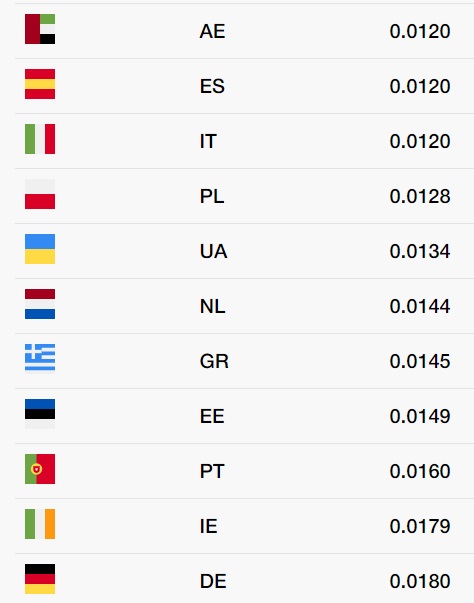 As the first step of creating a new campaign, you can define some of targeting options such us country, device type, browser, browser language, device resolution or platform. Just remember that these are not obligatory, so you can go to another step without defining it. You only have to target a particular country, and the most important thing to do, is to set your budget limit/daily budget limit.
Now it's time for:
URL
Title (max 30 characters)
Text (max 45 characters)
Icon (192x192)
Image (492x328)
Bid price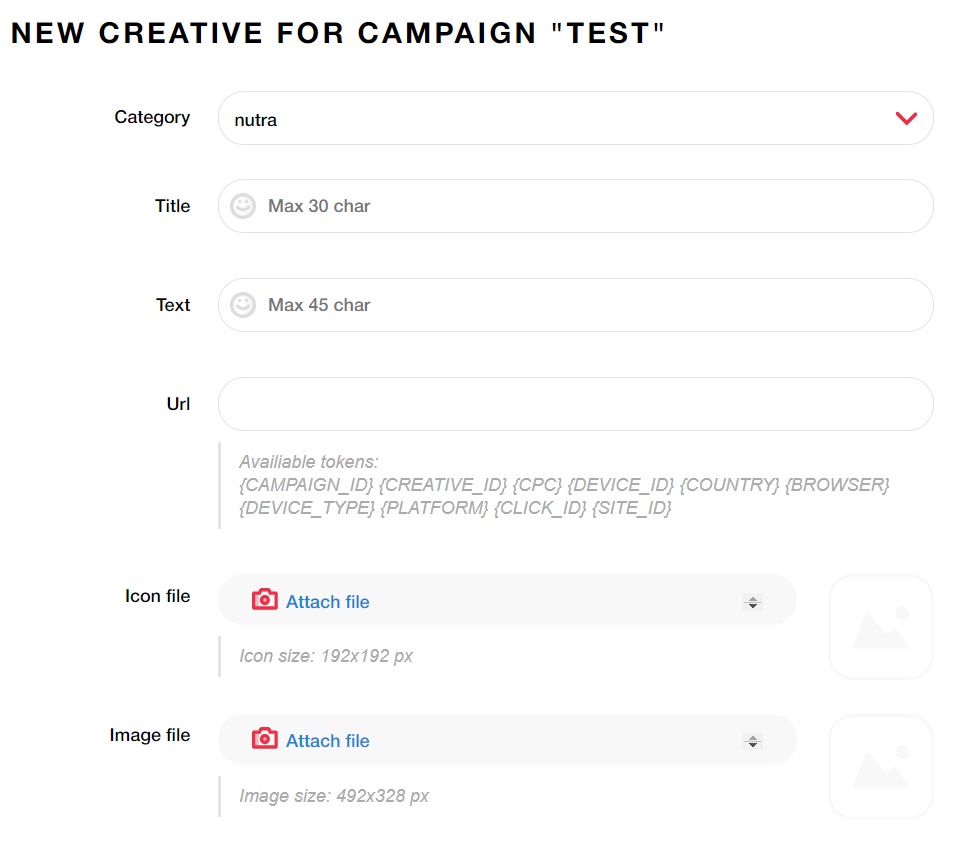 You can set frequency and capping but you can ignore it as well and send as much traffic as possible.
There's only one problem with DATSPUSH – as for now, you can only deposit through PayPal, Epayments or WebMoney. Basically, because you can also make a transfer if only you want to deposit $5000 (it is the minimum amount for wire transfers).
RichPush
It's another company that focuses on push notification traffic exclusively.
You probably have already figured out that creating new campaigns looks quite similar in every push notification source.
So it's no surprise that you have to prepare:
Destination URL
Title (no more than 30 characters)
Message (no more than 45 characters)
Ad preview
Main image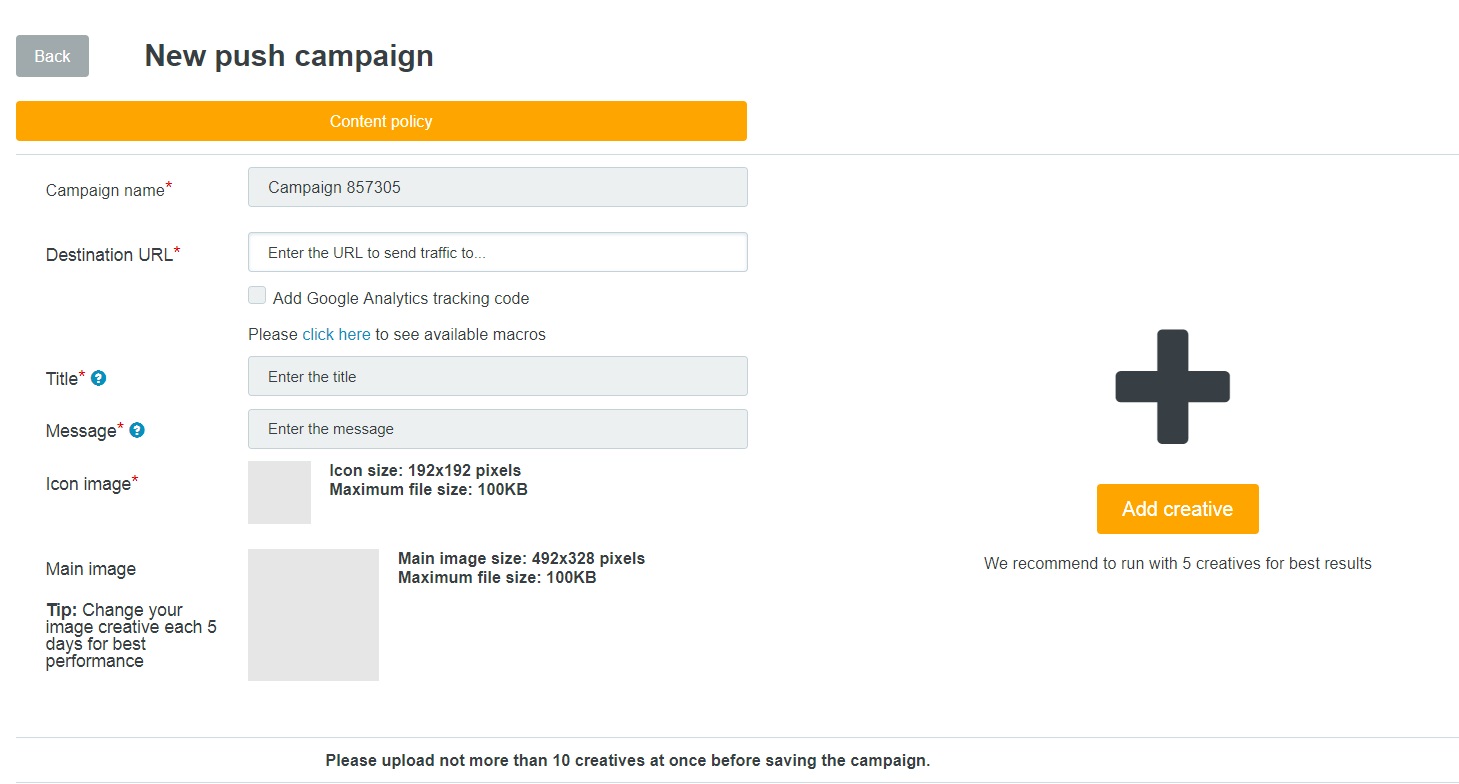 They've got a long list of countries you can target and always shows recommended CPC for each as well as other useful information such as:

When it comes to adding funds, you can choose the following options: credit/debit card, WebMoney, wire transfer, Epayments. Just remember that you will be asked to contact your manager to top up the balance with Epayments and you can not deposit less than $250.
You can always check out their nice tutorials here.