Google Adwords (recently rebranded as Google Ads) is the biggest and the most well known online advertising system. Aside from its keywords-based search engine ads, it offers multiple ad formats on partnered sites, video ads, advanced retargeting options and many, many more. Plenty of advertisers use most (or even all) of their budgets on Adwords campaigns alone. I don't think it's the best idea, but that's the topic for a whole other article. If you're reading this, you're probably already looking for Google Adwords (Ads) alternatives. I'm going to recommend a few of them, based on 3 basic criteria:
They're self-serve ad platforms
They have PPC pricing model available
They offer at least some of the targeting and optimizations options that you may know from Adwords
1. Yahoo - Yahoo Gemini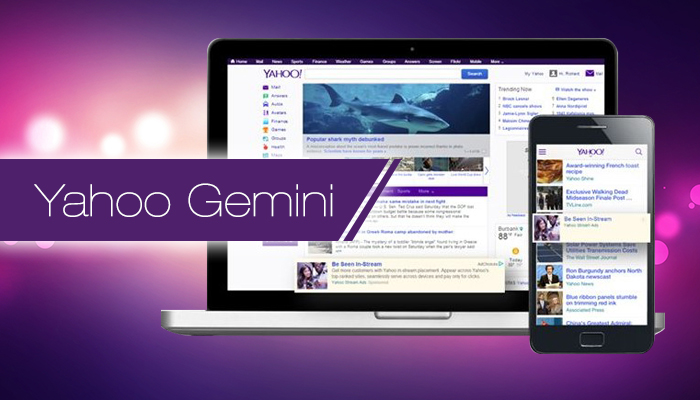 Yahoo Gemini is Yahoo's platform for mobile search and native advertising ads.
Where and how
Your ads will run on all devices and all of Yahoo's web properties. Aside from various Yahoo brands, such as Yahoo! Answers, Yahoo! Mail or Yahoo! Sports, these also currently include:
Flickr - large image and video hosting platform
Rivals.com - US-based network of websites that focus mainly on college football and basketball recruiting.
Tumblr - microblogging and social networking platform, hosting over 400 million blogs as of year 2018
Why we recommend it
Yahoo Gemini offers search engine ads, retargeting options, products listings, and keywords targeting, similar to Google Adwords/Ads. Combined with impressive reach and ads format tailored for all types of devices, it makes Gemini worthy of any advertiser's attention.
2. Facebook Ads
Facebook certainly knows a lot about its users (2.19 billion monthly active users, as of the first quarter of 2018), which allows it to offer a really powerful tool for advertisers.
Where and how
Facebook offers multiple ad formats displayed on user's news feed and Messenger.
Why we recommend it
Facebook's targeting is possibly the most accurate you could find. Amount of options available in ad manager panel may seem overwhelming at first, but take your time to learn it - it will pay off. We found that Facebook's optimization tools work great as well, provided you can gather enough conversions data.
3. Bing Ads
Even though Google Adwords is still considerably bigger than Bing Ads, the latter grew to 19,7% of the US search market this past year, while the former actually lost some of its share. Every Google Adwords user should feel comfortable with Bing Ads' panel, as it works in a very similar way.
Where and how
Your Bing Ads can appear on search results page on Bing, AOL, Yahoo, and partner sites, once a keyword used by user matches one that you had defined in your panel. You'll be able to narrow targeting down to particular devices, locations, and demographic options.
Why we recommend it
In many ways, Bing Ads panel reminds us of old Google Adwords that many advertisers miss. It gives you more control over your ads, and lower competition means that you can be successful with smaller budgets.
4. Taboola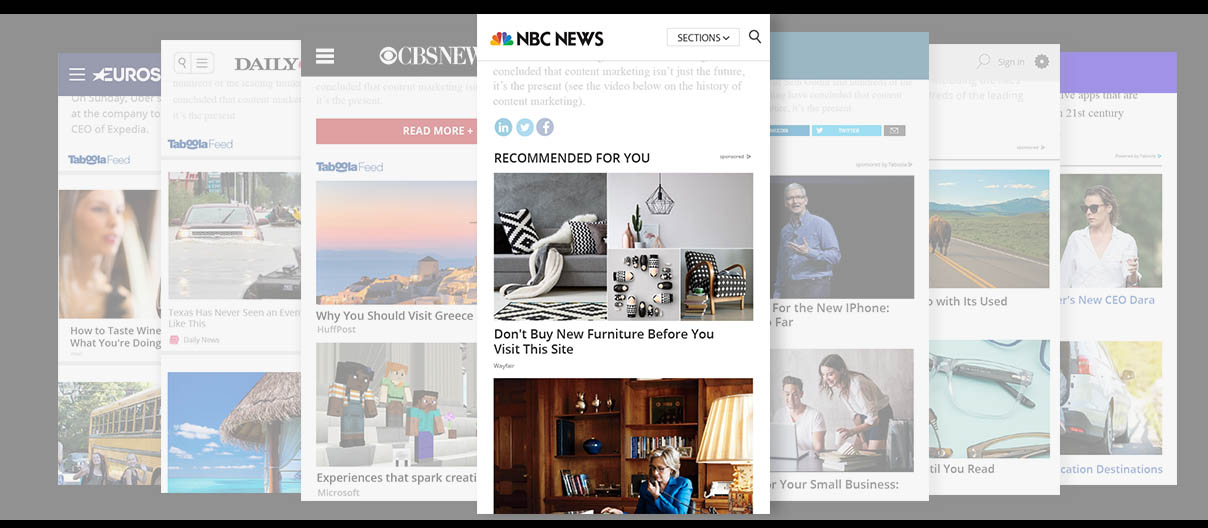 Taboola reaches over 1 billion unique users every month, by recommending editorial and sponsored content across the top publisher's sites around the world.
Where and how
Currently Taboola offers non-intrusive, adjustable native ads formats - static text + image, and video ads. They appear in feeds of publishers such as MSN, Huffington Post and many others.
Why we recommend it
Taboola carefully selects its publishers, which reduces the risk of click frauds or low quality traffic to minimum. It's great for promoting content, but offers tools for product ads and retargeting as well.
5. Various local advertising networks
If you don't have big budgets to spend, or your business doesn't operate in USA, perhaps smaller, specialized networks will fit your needs better. There are plenty to choose from and it varies from country to country. We will be writing more about our favorites soon!